Pricing Governance
POSTED ON: Thursday, May 19th, 2022
Following on from our recent article on the challenges posed by inflation, one of the key responses is to ensure that your pricing governance is robust and effective.
How do we make sure that we're pricing products/projects/jobs/services correctly to achieve the contribution to overheads and profit that we were expecting?
Generally pricing is either 'cost plus a margin' or 'market led'. In 'cost plus' pricing, we add up all of the direct costs and then add a mark up to cover the overheads and make a contribution to profit.
Before we go any further, the first thing is to understand your break-even point. How much do you need to sell each month in order to cover all of the overheads? Knowing what this is and how it's moving tells you what you need to do with pricing. So if your costs go up, but your pricing doesn't, you'll need to sell more to recover your overheads and profit. Sometimes the results of small changes can be surprising – or even horrifying.
See our free breakeven template calculator here which will help you calculate your current breakeven point. And then see our free cost/volume/profit analyser here which will show you what you have to sell in order to
make up for changes in the margin so that you still make the same profit.
When costs are volatile, this obviously has a direct impact on the price that should be charged. Pricing governance is therefore all about the system and process that you use to make sure that you're always pricing using the right underlying costs.
Free Online Business Health Assessment
Discover if your business is prepared for the challenges ahead with our free online business health assessment!
Start Your Test
Four practical tips to make sure your pricing reflects your costs properly:
Document the latest unit costs for materials purchased. Do this at least monthly. Tying this into the monthly stock take can be a good way of making sure that it gets done in a scheduled and systematic manner – ie how many widgets do we have, AND what's the current price for them?
Automate the link between the market price (above) and whatever tool you use for pricing. If you use spreadsheets, then make sure the pricing spreadsheet picks up the data from the 'current cost' spreadsheet. If you use ERP software, make sure that (a) the data is captured (b) it is someone's specific job to enter the data and (c) it is someone else's specific job to check the data that has been entered correctly.
Use your monthly management accounts to keep track of your overheads and to watch out for increases and adverse variances against budget. This then enables you to consider regularly whether the mark up for overheads and profit needs to be adjusted.
Put a pricing review on your regularly monthly board meeting agenda. At its most basic, this should be a mechanical confirmation that the up to date costs have been captured and checked into the pricing system and a check that the achieved margins are still in line with pricing. If either of those checks throw up issues, obviously the discussion then moves to what to do about it.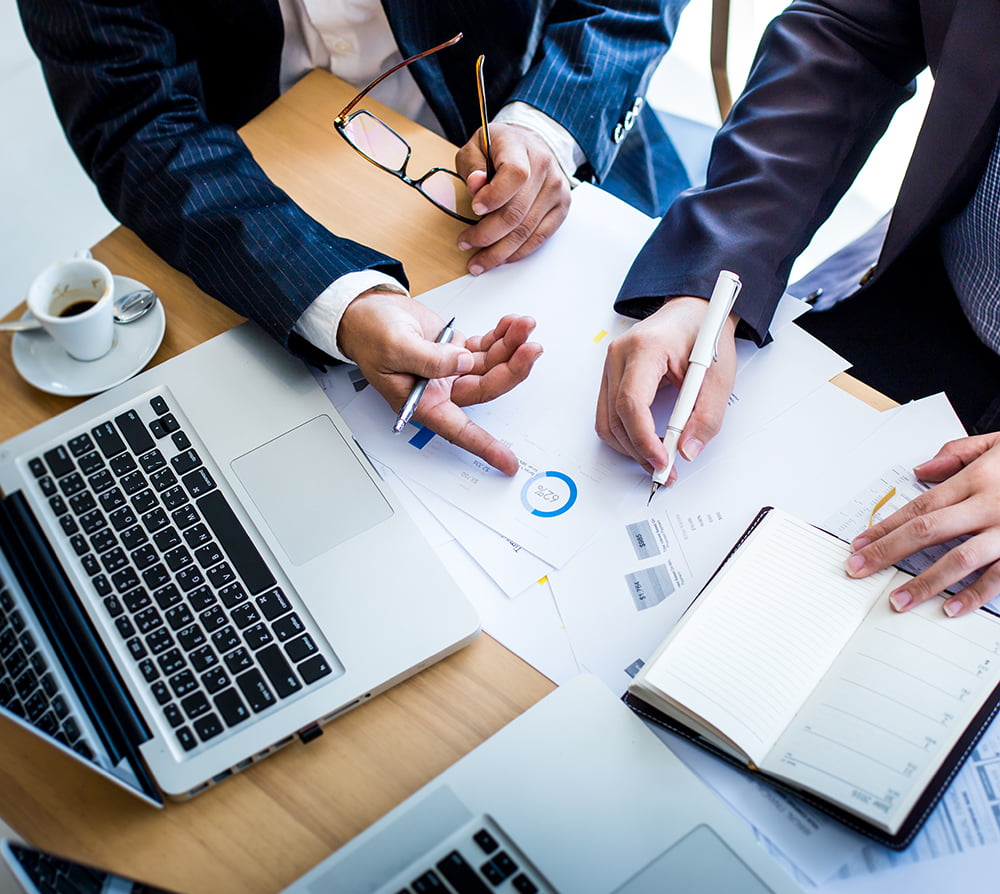 Talk to the Experts
Free Business Advisory Service
Pro-actions offers a free business advisory service for expert recommendations on any of your needs!
Book Here!
For businesses where pricing is determined by the market (ie you can't just adjust prices to pass on costs), there are three potential plays:
Review and discuss any pricing restrictions to see if you can influence change (eg negotiating MRSPs)
Aggressive management of overheads (see our forthcoming article on procurement governance).
Look for other sources of margin. See our free Ansoff matrix template here to help structure your thinking on what might be possible and worthy of exploration.
Irrespective of how your prices are set, the main thing is to know your numbers and review them as part of your monthly board meetings. Talk to us about how to set these up and get the best out of them if you aren't already – they're your one opportunity to work on the business rather than in it all the time and should not be missed.
Talk to us about how we can help you set up effective board meetings that will force the focus and cadence required to address the big tickets areas needed to survive and thrive in the new economic environment.