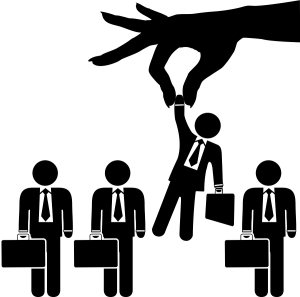 Good recruitment always starts with being clear about what you are trying to recruit for.  This sounds simple but is rarely easy…
Our previous blog in this series discussed organisation structure and roles.  The thinking involved in determining your organisation structure and roles is fundamental to recruitment because it drives out the specification of the roles you are seeking to fill (download our example job description template if you haven't already).
You've done the hard thinking upfront, what next?
Recruitment is a lot like sales and marketing.  In this case, you are selling the idea of coming to work for your company.  How you promote your company and your opportunity is key to attracting the right candidates; you need people who really want to work for you and your company rather than people who just need a job.
Here are our top four tips for selling your opportunity to potential candidates:
Your company website needs to be smart and professional – it's the first place candidates will look to research your company and what it does.
Note: If a candidate hasn't researched your website, you need to ask yourself whether you want to employ someone who didn't take the time to understand the company.
Your job advertisements need to 'sell' the opportunity and why your company is where they should want to work. Different aspects will appeal to different people – it is never just about money.  Money is a gate-keeper but other factors will always drive an applicants' decision about whether to apply or accept any offer you choose to make.
Six aspects to consider before recruitment takes place:
What does the company do; what does it stand for and what is its mission?

Is the company a fun place to be and work?

How much responsibility goes with the role?

What opportunities exist to progress within the company?

Are there opportunities to learn new things?

Where are you located, are you flexible?
If you are managing recruitment yourself, think carefully about where and how you advertise your roles. Online job boards can be very effective but make sure you understand the cost and the roles and industries they specialise in.
Note: you will need to allow time in the process to sift and review all the applicants' CVs!
If you are using an agency, manage them carefully – they can be very effective for sourcing and screening candidates but will only be as good as the specification you give them.
Note: Check the fees carefully as these can be substantial as they are usually based on a percentage of the first year's pay.
Top tip: watch out for the same candidate being presented by more than one agency – make sure you keep records of when the candidates were referred and by whom and notify the agencies accordingly.  You don't want to end up paying two sets of fees!
Great, we've got potential candidates, now what?
Two steps: screen them to determine who to spend time interviewing and then interview those that make it through screening.
When screening and then interviewing, you must consider your success criteria in advance.  Based on the job description and job advertisement you should be able to outline a list of important skills, competencies, behaviours and experience that the candidate needs to have.  You can then score each candidate for each item (e.g. on a scale of 1-10) to determine the candidates with the strongest scores (see our free template here).
Make this scoring process as impartial and data driven as possible and involve others in your company – this will give you a vital alternative insight and avoid the process being biased.
Top Tip: you may want to set candidates a relevant exercise or test to demonstrate their competence!
Final thoughts
Your overall process; advert, website, interview process, and feedback to candidates will all reflect either well or badly on your company – both in terms of whether you get to hire the best candidates and your company's brand.  The question you need to ask yourself is 'does my process reflect well or badly on the company'.
Some up-front thinking and management discipline add immeasurable value and often make the difference between the right and wrong person in the job.  As fellow small business owners, we don't need to tell you the implications of either of those!
As ever, if you would like external perspective or help on any of the above, do get in touch or book a free business help session here.