Social Media for SMEs
Making digital marketing and social media work in your business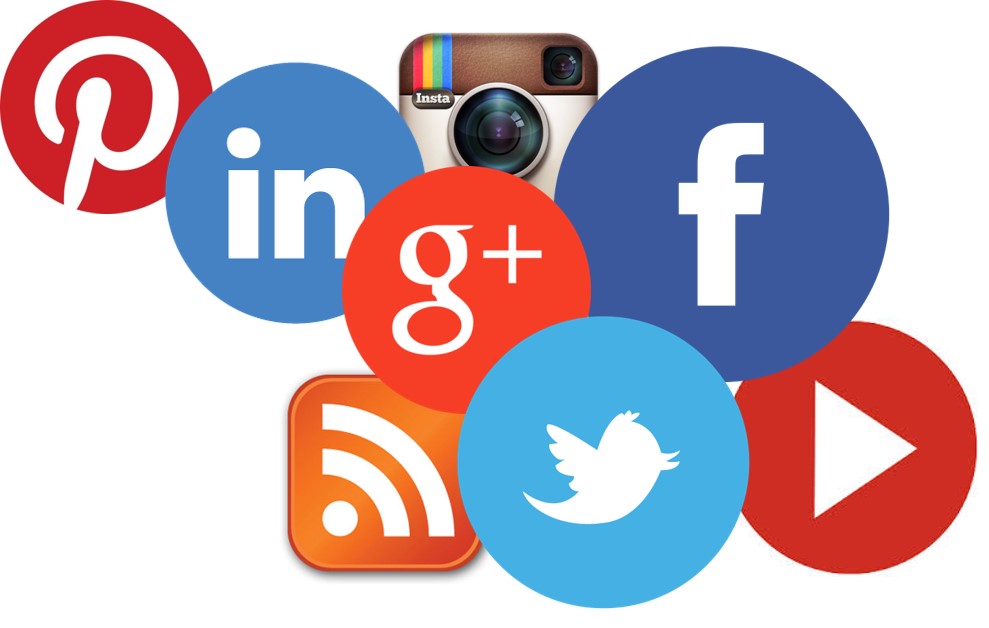 POSTED ON: Monday, October 15th, 2018
CATEGORIES: Marketing
So, you have your marketing plan sorted out (if you don't take some time to review our earlier post "Those that plan, win!") and you think a large part of that should include social media. But where do you start?
The world of digital marketing in general and social media presents some new challenges. Before we dive into social media, let's review some of the basic principles
Accurate targeting of your market is key
Gone are the days of a limited number of commercial TV channels, radio stations and magazines. Digital has fragmented the market and increased choice. This has two main implications:
The need to be highly scientific in your targeting, which pre-supposes you know who your target audiences are!
Creativity to ensure your message cuts through the noise and reaches them.
Tools, data and analysis
Gone are the days of Lord Leverhulme's lament; "half my advertising is wasted but I do not know which half". Technology, data and analytics when properly used means that guessing should not play a part in marketing decisions.
You need to get familiar with the apps, aggregation tools and performance measurement principles associated with social media. They will help you understand the results of your marketing efforts. There is a whole new set of terms (reach, engagement, CPC, CPM, etc.) to become familiar with and a new set of metrics that will help you achieve your goals.
Here is a sample of some tools that you should consider, dependent upon your choice of social media channels:
Hootsuite: will help in scheduling your posts across a variety of platforms. Whilst Hootsuite offers a basic level of analytics, for more in-depth insights reference the host platform analytics package.
Note: Hootsuite is only one of many options.
Google Analytics: Invaluable for working out what is happening on your website. You can identify popular pages and issues, map the consumer journey and understand your audience. Using UTM tracking codes to monitor your advertising campaigns will allow Google Analytics to give you accurate data on performance.
Hotjar: Use in conjunction with Google Analytics to give you heatmaps on key website landing pages and understand how your users are engaging with your content.
Facebook Insights: If you are using Facebook then the Insights area will give you great data on reach, engagement and audience.
Note: that clicks through to your website will vary versus Google Analytics and the latter is more accurate.
Facebook Ads Manager offers a variety of campaign types, including brand awareness, lead generation and sales conversion etc.
Note: Brand awareness may not generate clicks but is useful from a search and SEO perspective.
Test & Measure
A key to success in a digital marketing world is to perform the cycle of failure, learning, and evolving very quickly. The implications of this are:
You need to know you've failed based upon the objectives you set for the activity.
You can learn from it quickly to try something different until you find what works.
Coping with 24/7
Customers using social media interact with your company / brands 24 hours per day and you will need to interact with them on their terms. This makes rapid prototyping and iteration (i.e. fail fast, learn, try again) even more important.
Agility and responsiveness are key. Consumers, particularly millennials, expect "instant" feedback and businesses need to manage an online environment where any message, positive or negative is there for everyone to see.
What Social Media Channels should I be using?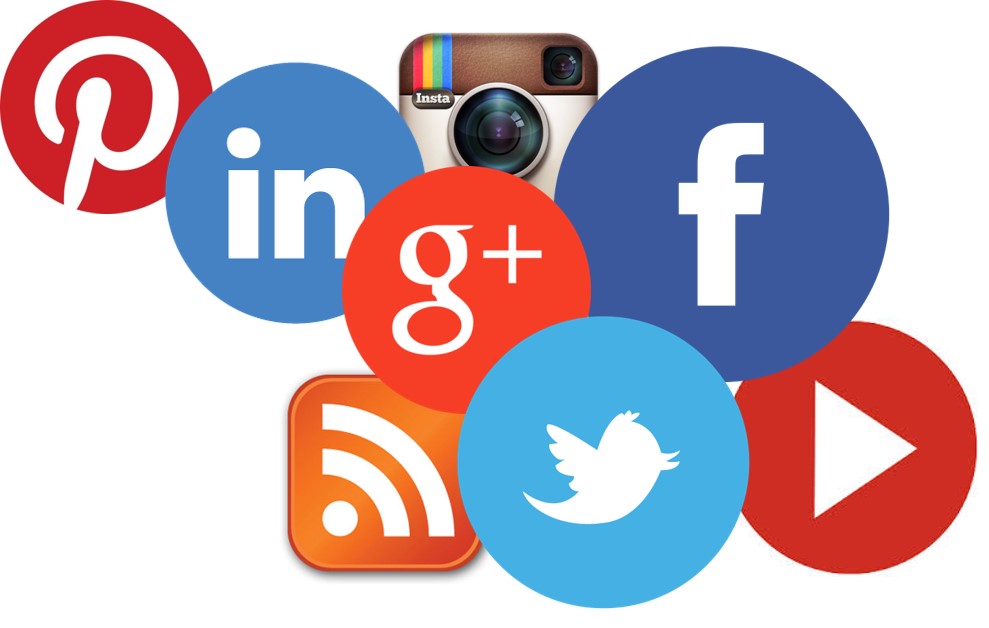 This was probably your first question, but if you cover the principles above, you will have prepared yourself for the answer. There are an ever-changing set of social media channels, each appealing to different groups of people. Understanding the strengths and weaknesses of each and their reach into the audiences you want to speak to is critical. At the time of writing the most popular channels are shown below:
But which one is right for you? There is no easy answer to that question as it depends on who your target market is and what you are trying to achieve. Here is a simple overview of some of the most popular social media channels used for business purposes: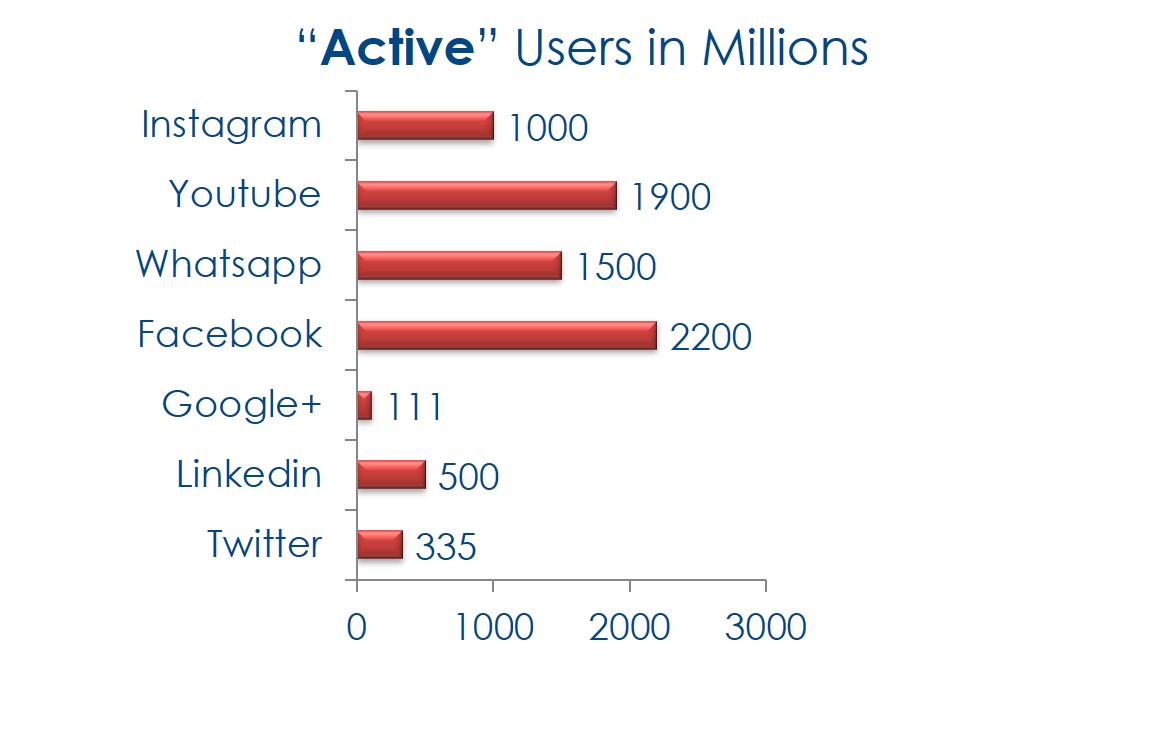 Facebook is the world's most popular social network
It's the third largest search engine. Google is still the first and YouTube second.
It is increasingly attracting an older, often female biased audience.
It was traditionally used by B2C businesses and is increasingly being used for B2B purposes to engage users, promoting products & services.
YouTube is the second largest search engine in the world… possibly no. 1!
Online video is the fastest growing searched medium.
It is 50 times more likely to receive an organic first page ranking than a traditional text page.
Use video to put your message across in a controlled way and show either a human face to the company or, budget permitting, get more creative.
Twitter is a microblogging platform
You should use the platform to raise brand awareness.
Twitter should drive traffic to your website, blog and other social media platforms.
LinkedIn is almost exclusively business focused
You can build business profiles and groups to generate focused industry discussion…your own industry or industries you sell into.
It can be a great lead generation tool as well as a recruitment tool.
Raises brand awareness and helps to develop a thought leadership position.
Blogging – every blog post is potentially a conversation.
An opportunity to establish your credentials. It is not a sell!
Start by identifying topics of interest to the market you are trying to reach.
Create regular posts around these topics, avoiding talking about yourself.
Direct traffic to these posts using Twitter and Facebook.
In the following chart we identify the social media and digital channels that are most commonly associated with specific industries. Use it as a starting point to determine your own strategy – there is a reason why different industries prefer certain channels, but don't just blindly follow the crowd. Every business is different and needs to find its own unique marketing mix.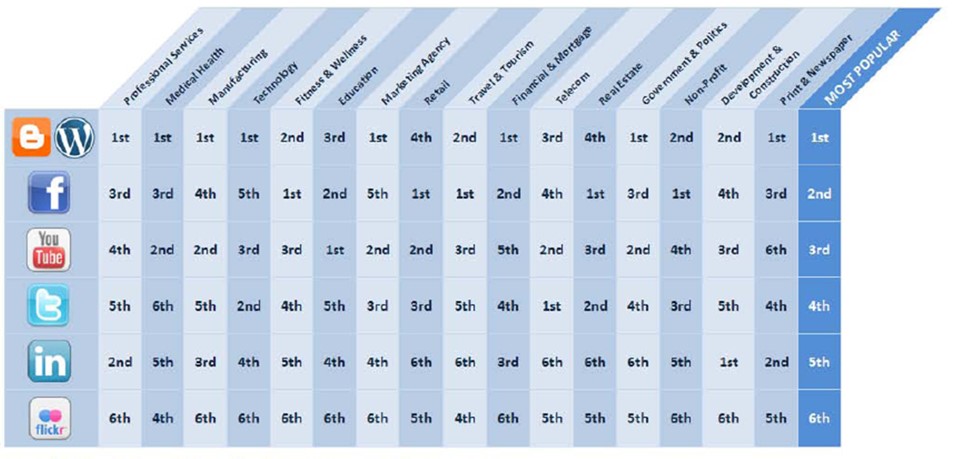 Note: Be careful with the assumption that you can move users from one channel to another seamlessly. Someone that starts off engaging within a Facebook environment will not necessarily behave in the same manner on your website as someone obtained from organic media!
The journey to digital marketing maturity
Marketing is on a journey, venturing from the old way of doing things into a brave new world full of choice; we like to think of this as a journey from 'Immature' through 'Developing' and then on to 'Mature'. We think about that journey under the following five headings:
Creativity – vision, strategy, campaign development, idea generation.
Technology – understanding, selecting and using appropriately.
Data – managing, analysing for insight and acting on that insight.
People – presence and balance of skills, teamwork and customer focus.
Working practice – management, systems and process that bring it all together.
We have identified self identification positioning statements against each of the stages in the journey and put these together into a simple self assessment tool – download a copy and see where your function sits!
If you would like external perspective or help on any of the above, do get in touch to book a free business help session.
Next --