Time to review your Marketing Plan?
The pace of change dictates that your marketing plan needs regular review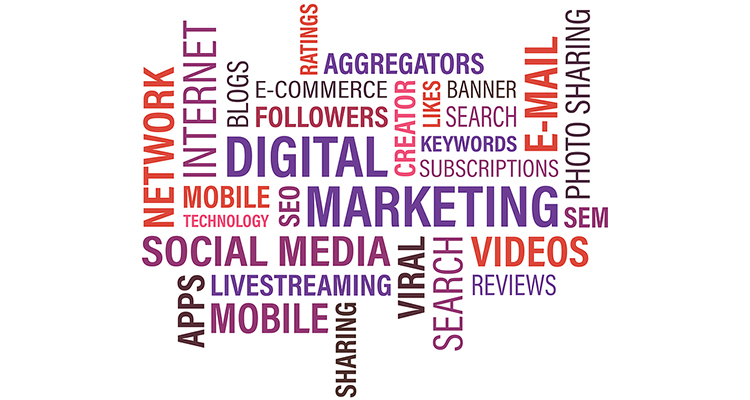 POSTED ON: Tuesday, September 11th, 2018
CATEGORIES: Marketing
The rate of change in today's world of marketing demands that your marketing plan is regularly reviewed.
The pace of marketing, particularly digital marketing, is very fast in today's world. It is impacted by trends, taste, legislation and technology, demanding that your marketing strategy and marketing plan are regularly reviewed.
There are so many marketing channels and platforms, shiny marketing apps and tools and attractive options that it is all too easy to lose sight of the most important thing. Is your marketing strategy still the right one to achieve your business goals? Taking time out to think through your business goals and whether your marketing activity is contributing to their achievement in a cost-effective manner is critical.
Even if there is broad alignment between your marketing plan and your business goals, a regular review of the detail is a good discipline. Are your marketing tactics aligned with your goals or to borrow a motoring analogy? Does your marketing require a new vehicle, a diagnostic check or a regular service?
Is your marketing vehicle out of date or no longer suitable for your needs?
The pace of change means that your audience' needs are ever changing and evolving. If your marketing vehicle is running on leaded fuel, emitting toxins or simply not fit for purpose you will be losing ground. The worldwide web currently has over 130 trillion individual pages, so your customers and prospects have endless options right at the end of their fingertips.
Do you understand your target audience?
Have their needs changed and have you adjusted your message?
Do you know where your target audience can be found? Are you present on the right platforms?
What are you trying to achieve with your marketing? Company or brand awareness? Engagement with clients and prospects? Leads … ?
Is your marketing delivering against those goals?
Are you GDPR compliant?
As marketers we can get so focused on what we're going to say that we forget to listen. Pro-actions coaches regularly use the phrase "we have two ears and one mouth". Your marketing plan should be based on an understanding and addressing customers' perceptions, preferences and pain points, today. Not what they were … or what you think they might be! Take time out to appraise what you are trying to achieve. It may be that you need to look at changing your marketing vehicle!
Are you seeing red lights on your marketing dashboard?
Modern cars feature computers that continually relay data on performance to the driver. Marketing is (or should be) data driven. There are numerous software packages and apps, delivering data to help you understand what is going on. Google Analytics, the Facebook equivalent, any of several aggregator tools (like Hootsuite). You should be regularly reviewing the metric data and understanding what it is telling you about the health of your marketing.
Are you seeing your key metrics begin to dip? Is your cost per lead increasing? Are the number of new website visitors reducing? Is your bounce rate climbing? Or are engagement levels slipping? What is your customer service programme numbers telling you?
The pace of change is relentless and the array of data available to you can seem bewildering. However, just as a car's dashboard provides vital data on the performance and health of your car, so does your marketing dashboard give vital information on the performance and health of your marketing plan. Any marketing plan that's older than 12 months probably needs a review and perhaps even a service. Chances are it doesn't account for new developments that you may also want to consider.
Some questions to get your marketing review started
Depending upon your marketing objectives and strategies, the following questions are a good place to start:
Does your website stand out in a crowded environment? Is it scoring well for searchability on the key search engines?
Are you getting and engaging the right number of visitors?
Do you know what your audience wants to know and does your content plan guide them through your sales funnel?
Is your social media strategy achieving the reach and engagement targets you have set, at the cost per acquisition you can afford? Is it driving the right number of leads?
Are your emails breaking through the SPAM filters and avoiding the clutter boxes and are you getting the engagement you are looking for?
Is your advertising (on and offline) cutting through and delivering against the cost per acquisition targets? Are your leads converting?
Time to reassess your marketing strategy?
If any of the above rings true for your company, it's time to take a step back and reassess your marketing strategy. Pro-actions have done just that and over the course of the last 6 months we have
Revisited our marketing strategy
Updated our marketing plan
Created a new website with our partner ICAAL
Overhauled our social strategy
Examined and re-shaped our business classes and event platform
Check out our new website at Pro-actions.com and take a leaf from our book and take time to step out of the daily grind and review what you are doing.
Here are a couple of helpful steps
Pro-actions and ICAAL have put together a simple marketing strategy audit tool. Download your free copy and use it to assess your marketing plan. We would be delighted to review your results and provide you with our insights in a complimentary meeting.
Review the Pro-actions Way and follow the model.
We are always available to offer an independent view. Use the contact form or call us on 03333 440 517 to book a complimentary business health session.
Other marketing articles from the Pro-actions blog that you may find useful:
Marketing – Fit for the Digital Age
Marketing – Don't settle for Fluffy
Marketing – those that plan, win!
If you would like to discuss any of the above with one of our Business Coaches, please call 03333 440 517 or email us: enquiries@pro-actions.com