5 Key Measures to Grow Sales
and Improve your Profit!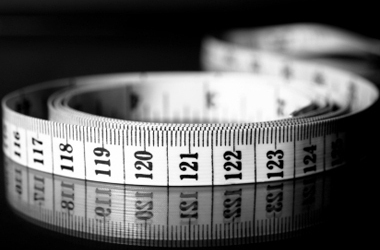 In this article we look at 5 key measures that will help you grow sales and drive bottom line growth.
Learning from the British Cycling Team
Remember the London Olympic Games and the success of the British Track Cycling Team? They were a team, led by Sir Dave Brailsford who went from no success in 2002 to the best in the world in 2012. Brailsford was interviewed by the French press after the successes of Sir Bradley Wiggins and the Olympic Team. They asked him what had made the difference and in his own inimitable style he replied, "We have rounder wheels". That wasn't entirely untrue. Brailsford is a great believer in continuous improvement through the aggregation of marginal gains. Forget trying to be perfect –  focus on progression and compounding the improvements. The team focused on every part of the project and tried to improve each part by 1% or more and the results speak for themselves.
5 Key Measures to grow sales (and improve your profit)
At Pro-actions we focus on improving 5 key measures:
Leads – The number of potential customers you interact with
Conversion – How many leads become actual sales
Sale Value – Average value per actual sale
Repeat Sales – How many times a customer buys off you
Gross Profit Margin – expressed as a %
These are figures you should have to hand and an improvement in any or all of them will lead to an uplift in the Gross Profit of your business.
How does the aggregation of marginal gains help me grow sales?
Roundwheels Ltd. sells bicycle wheels at an average price of £1000 per pair. They identify 1000 leads per annum and sell a set of wheels to 300 of these. 1% of customers buy a second set of wheels from them and the gross profit margin for the business is 30%.
The Turnover for Roundwheels is £303,000 pa giving a Gross Profit figure of £90,900 pa.
The directors of Roundwheels read about Sir Dave's success and think they can replicate this by striving for marginal gains in the 5 areas their Pro-actions coach has discussed with them. They believe a 5% uplift in all areas is achievable which leads to:
Identifying 50 more leads which in turn generate 17 more sales per annum. They strive to get an extra 4 customers to buy a second set of wheels and they increase the price of a set of wheels to £1050.
The Turnover for Roundwheels improves to £397,000 pa and the Gross Profit of the business improves to £125,200. An improvement in Gross Margin of 37%.
Summary
Clearly, this is a contrived example with a fantasy organisation. You may not be able to increase all 5 areas by the same amounts illustrated above. However, incremental gains in each will make a material difference, helping you grow sales … and improve your profits
Download our FREE Profitability Improvement Calculator
We have produced a tool to help you work out how much you can improve your profitability based on making improvements to the five key areas above.
Download our helpful free template designed to assist you and don't forget to book a free help session to get some outside perspective and help if you need it!
If you would like to discuss any of the above with one of our Business Coaches, please call 03333 440517 or email us: enquiries@pro-actions.com