Announcement on the future of the business Growth Service following the Chancellor's 2015 Spending Review: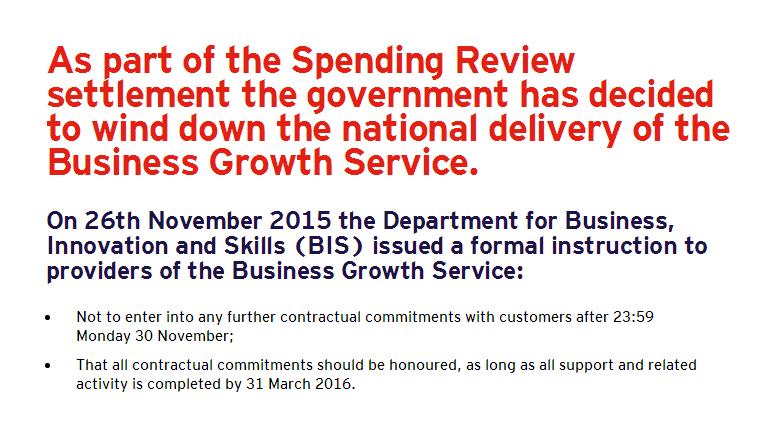 Pro-actions considered the government scheme and in particular Growth Accelerator a useful support mechanism to the overall benefit of small businesses. In most cases however, the funding support was only a start of the journey. Meaningful change can take time to develop and greatly benefits from a sustained mentoring and coaching relationship. Pro-actions will continue to provide excellent, value and tangible benefit to SME business owners and their businesses:
We never tie you into a long term contract
We will only work with you when we can make a positive difference
We will always make sure outcomes are understood, owned and therefore acted upon by the business
You are always in control, we will work with you for a period and cost that fits your business
Should you wish to discuss the implications of the Business Growth Service announcement or simply talk to Pro-actions about a how a business coach could benefit your business please phone us or fill out the contact form.
If you are currently benefiting from Growth Accelerator support with Pro-actions, the closure will not affect delivery of your support and your Pro-actions coach will be contacting you directly to discuss this further.