Can neuroscience help us to be better business leaders?
Posted on 01/05/2014, 10:41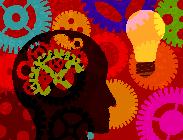 Economists tell us that any business enterprise, whatever its size, is operating in a highly competitive, global market. Sociologists tell us that in the UK we face a demographic time bomb predicting a return to the 'war for talent' of the turn of the last century. Manufacturers are suggesting that we are short of engineers for future growth. Psychologists remind us that effective businesses utilise their human capital in ways that get more discretionary effort from their staff.